Of the
Iroquoian
linguistic stock and Eastern Woodlands area, the Mohawk were once the
chief
people of the Five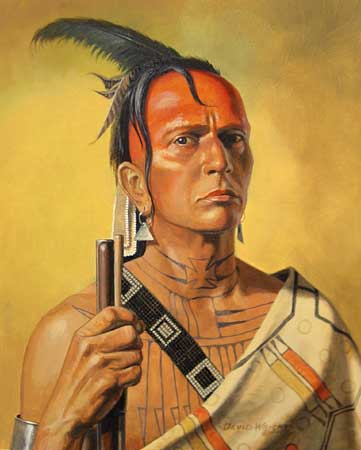 Nations of the
Iroquoian Confederacy
. Their first contact with the
European
settlers came in the form of conflict, fighting against Samuel De Champlain. Dutch explorers managed to trade with the Mohawk, exchanging rifles for furs. In latter years, the
British
formed an alliance with the Mohawk, to fight the French and American colonists. After the American Revolution, most of the Mohawk relocated to Canada, where the vast majority still reside today.
Ad blocker interference detected!
Wikia is a free-to-use site that makes money from advertising. We have a modified experience for viewers using ad blockers

Wikia is not accessible if you've made further modifications. Remove the custom ad blocker rule(s) and the page will load as expected.