Mention is often made of the Wappinger and Mattabesic Confederations, but these organizations
never really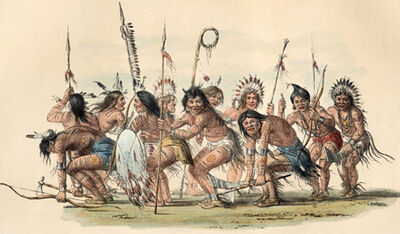 existed
. In truth, the Mattabesic and Wappinger were not even
tribes
within the usual meaning of the word. What they really were was a collection of a dozen, or so, small
tribes
which spoke
Algonquin
, shared a common culture, and occupied a defined geographic area. The name of the Mattabesic comes from a single village that was on the Connecticut River near Middletown.
Ad blocker interference detected!
Wikia is a free-to-use site that makes money from advertising. We have a modified experience for viewers using ad blockers

Wikia is not accessible if you've made further modifications. Remove the custom ad blocker rule(s) and the page will load as expected.