A confederacy of Native People of the
Eastern Woodlands
with an
Algonquian
language. They occupied both banks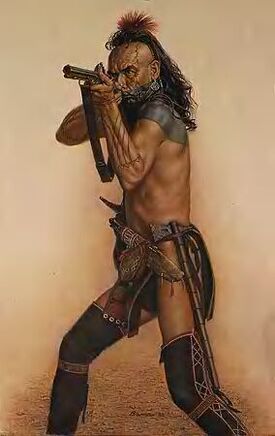 of the Hudson River, almost to Lake Champlain. The Mohegans were a
tribe
of the Mahican group; both have been called Mohicans. By 1664 the Mohawk had driven the Mahicans East to Massachusetts. Their complete dispersal was hastened when their enemies were armed by the Dutch.
Ad blocker interference detected!
Wikia is a free-to-use site that makes money from advertising. We have a modified experience for viewers using ad blockers

Wikia is not accessible if you've made further modifications. Remove the custom ad blocker rule(s) and the page will load as expected.