A
tribe
of the Powhatan Confederacy, they formerly lived on Chickahominy River in Virginia. It was one of the most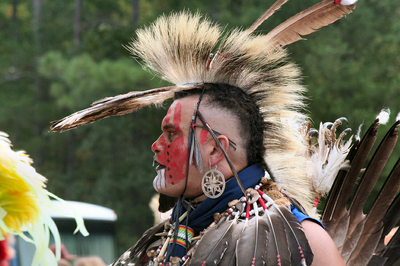 important tribes in the state, numbering 250 warriors, and probably about 900 people total. In 1613 they entered into an alliance with the
English
and assumed the name of Tassautessus or "Englishmen." In 1669 they were still estimated at a little over 200 people but, by 1722, they were reported to number only about 80. By the 20th Century there was a mixed-blood band numbering about 200 people still calling themselves Chickahominy. The Chickahominy were recognized by the Commonwealth of Virginia in 1983, but continue to seek Federal recognition. Today, the tribe of approximately 840 people most of whom primarily live in Charles City County, Virginia near their tribal center.
Ad blocker interference detected!
Wikia is a free-to-use site that makes money from advertising. We have a modified experience for viewers using ad blockers

Wikia is not accessible if you've made further modifications. Remove the custom ad blocker rule(s) and the page will load as expected.